Born in Turin, from a French mother and Italian father, both strongly passionate about oriental cultures and holistic therapies, I started practising yoga at 9 years old.
I graduated in Pharmacy to deepen my passion for phytotherapy with a scientific basis. After my studies I felt the need to travel, so I spent 3 years travelling among Australia, Asia and India, during which I dedicated myself to yoga practice in a more mature and conscious way until I completed my first Ashtanga Vinyasa training in Rishikesh. 
​My experience as a Yoga teacher has started in Turin (Italy) where I founded my own Yoga Studio.
As well as carrying out my personal project, I started a collaboration with various Yoga studios where I had the opportunity to work with other teachers, learn from them, explore my practice and keep up my education.
My Yoga studio is currently based in Hossegor (France), I keep on travelling to expand my knowledge, meet new cultures and share my passion for yoga around the world organizing Workshops and Retreats.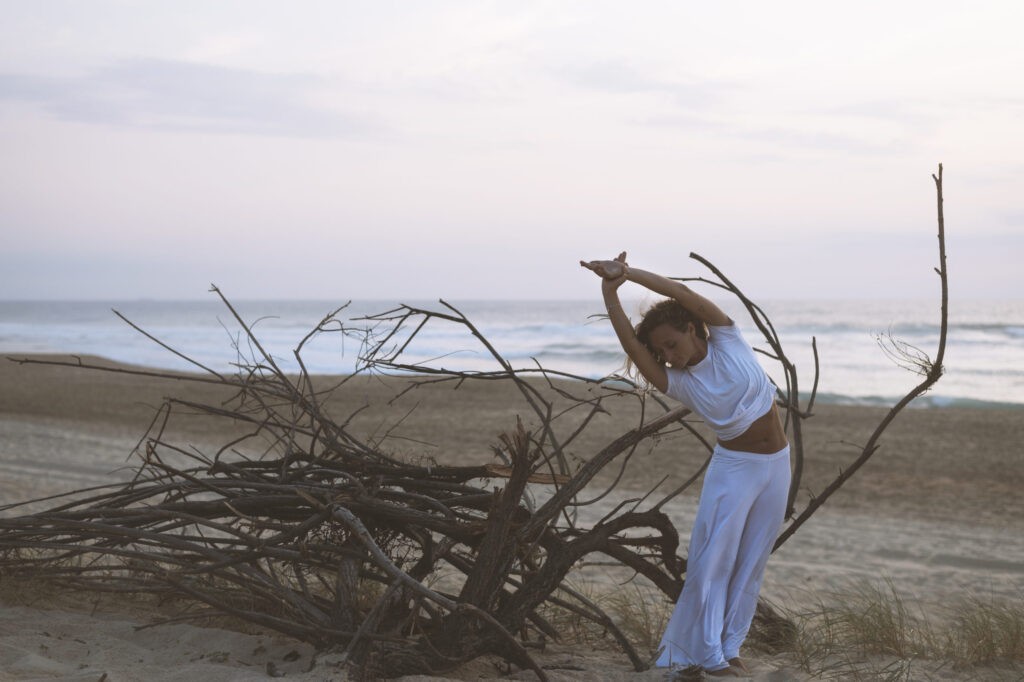 The unalome symbol represents the path to enlightenment in the Buddhist culture.The center of the spiral represents the beginning of the road, the birth, the spirals are meant to symbolize the twists and turns in life, slowly consciousness, through knowledge, illuminates the path and moves away from the spiral. Finally you reach a straight line, which represents the maximum comprehension and the straight lines the moment one reaches enlightenment. 
I love the meaning of the Unalome: every little moment, every experience in our life is a step to reach forward.